Music Development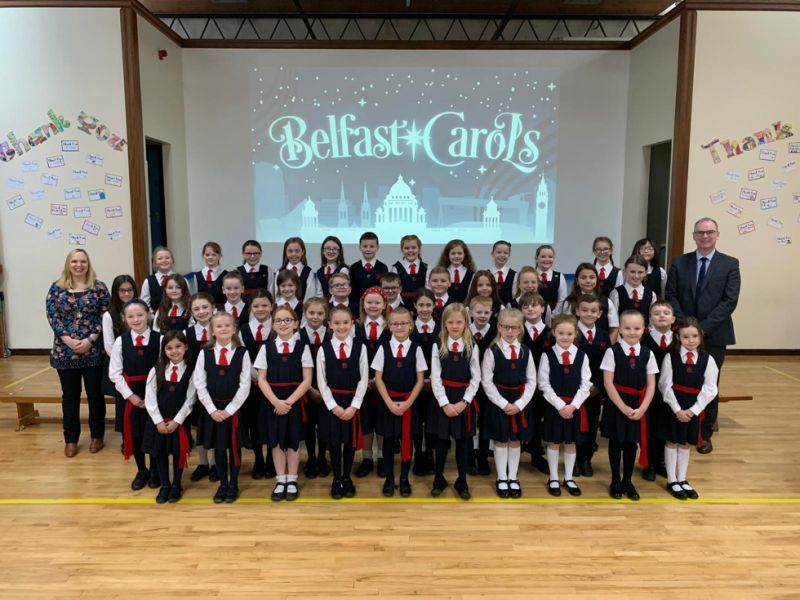 We are very proud of our school orchestra. In our orchestra we have a range of string, woodwind and brass instruments. Orchestra rehearsals take place each week and provide a fantastic opportunity for children from Year 5 – Year 7 to work together to make music. Our orchestra performs at various school concerts.
We have two peripatetic tutors who provide instrumental tuition on a weekly basis. Mrs Reid (string tutor) provides tuition for violin and cello and Mr Murray (woodwind and brass tutor) provides tuition for flute, clarinet, cornet, trumpet and trombone. We also have two private tutors who provide weekly lessons. In Years 2 - 7 children have the opportunity to take piano lessons with our tutor, Mrs Balmer and singing lessons with Mrs Brown. Many children in our school achieve success in graded music exams.
We have a school choir comprised of a group of auditioned children from Year 5 – Year 7 who thoroughly enjoy singing. Our choir rehearse each week and look forward to performing at school events as well as Coleraine Music Festival.
Principal: C A Murdock BA(Hons), MSc, PGCE, PQH(NI) | E: cmurdock537@c2kni.net
The Irish Society's Primary School and Nursery
3 Rugby Avenue, Coleraine, Co Londonderry BT52 1JL | Phone: 028 70343444