Eco-Schools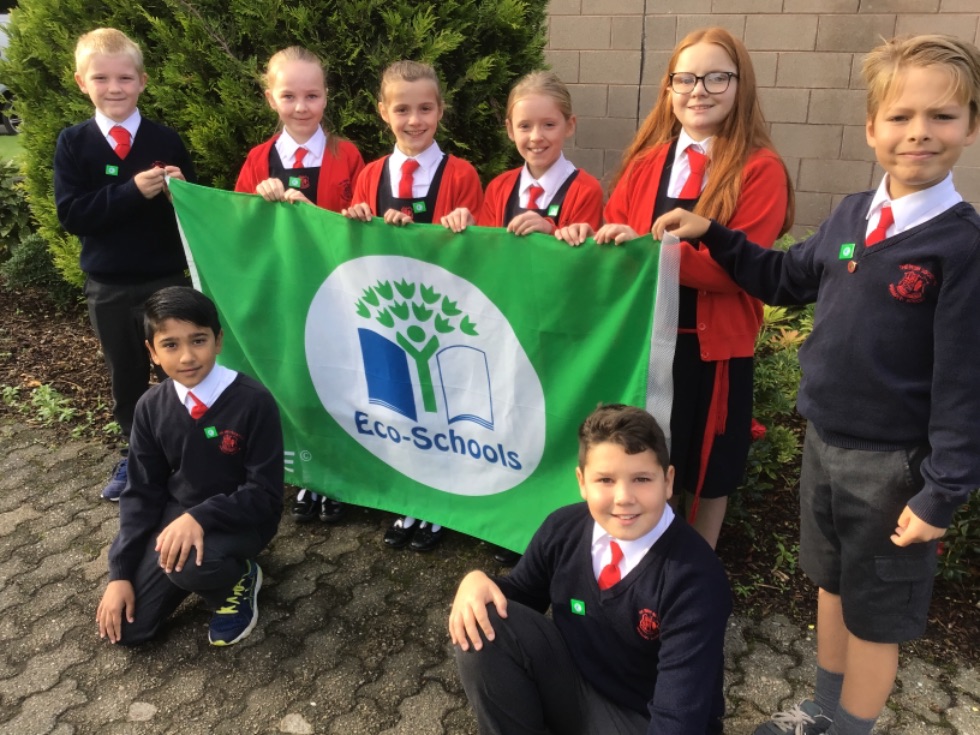 WHAT IS AN ECO-SCHOOL ?
At the Irish Society's Primary School, we believe that young people care deeply about the environment and wish to make a positive contribution to environmental issues. The Eco-Schools programme provides an ideal way for fostering environmental awareness throughout our school.
"The primary aim of the Eco-Schools programme is to educate and empower young people to make positive decisions and become change makers for an environmentally sustainable world."
Through our involvement in Eco-Schools we aim to extend learning beyond the classroom and develop responsible attitudes and commitment to looking after the environment, in school, at home and in the wider community.
Our Eco-Schools Committee, is made up of ten children from Year 4 to Year 7, and works with our Buildings Supervisor, as well as representatives from the School Board of Governors, Parents and the local Council to carry out the programme and keep the whole school informed of what is being planned.
The Committee carry out an Environmental Review (under the headings of Litter, Waste, Energy, Water, Transport, Outdoor Learning, Biodiversity, Global Perspective, Healthy Living and Climate Change)and then develop an Action Plan, with targets being set and reviewed during the year.
Parents and the Wider School community will be kept up to date through the weekly school news sheet and the website. The Eco-Committee have a dedicated noticeboard in the foyer to highlight the current focus and progress.
Principal: C A Murdock BA(Hons), MSc, PGCE, PQH(NI) | E: cmurdock537@c2kni.net
The Irish Society's Primary School and Nursery
3 Rugby Avenue, Coleraine, Co Londonderry BT52 1JL | Phone: 028 70343444